We handle most social media accounts
Most business owners don't have time to plan and regularly execute social media content. With our service, you can focus on your business while we grow your reach and drive more customers to your door.

Build More Clients
Everyone needs more customers!
Using different methods, we can target specific audiences to make sure your products & services are seen by people that are interested in buying them.

Build Your Audience
Not everyone starts with a large audience… We can target your marketing campaigns by interest, industry, occupation, and more. It's important to reach the right people.

Increase Sales Opportinities
If no one is around, no one is there to buy. You can't sell to an empty room. Growing your audience, and engaging with them regularly, you have more opportunities for sales.
Facebook
Drive people to your Facebook business page, or grow an online community via a Facebook Group.
Twitter
Perfect for driving solid traffic to your website, Twitter supports images, videos, and GIFs.
Instagram
Grow your followers and stay connected with an avid audience.
LinkedIn
Used properly, LinkedIn can drive a lot of traffic to your business website.
Google My Business
Leverage the power of Google My Business to drive traffic to your website & business.

Snapchat
Snapchat is an ever-growing platform where users interact in new and exciting ways.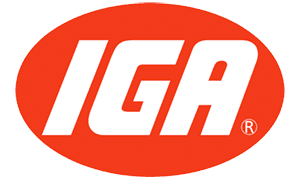 You have done a wonderful job for us and I would recommend you to anyone I know. It has been a good experience and I appreciate the care you have taken with us.
Joe Longmire
Midway IGA Grocery Store
We are always here to answer questions
Not sure how to reach your audience? Not sure how all of this works? We'll be glad to guide you through the process of growing your reach on the right social media platforms.
Which social media platform is right for me?
It depends of your products and services, and several other factors. Every business is different. We'll take a look at your business and what you are trying to accomplish and create a plan that is right for you.
What if someone says something negative on one of my accounts?
Depending on what they say, you can respond to address a business issue, which is a good way to turn around a bad situation, but if the comment is vulgar or derogatory, it is okay to delete it.
What type of content should I post?
You can post industry news, announce a new product or service, or a fun photo from the office. The important thing is to mix things up and keep it interesting.
What should I avoid posting on social media?
Avoid posting anything that could result in opposition or conflict, such as religion or politics. those discussions are always heated and can turn negative quickly.
How often should I post?
You should post on the main social media platforms at least once per day. However, it is important to post quality posts, so focus on good content, even if it is less than once per day.

Need Directions to our Knoxville Office?
G Squared Studios is a Knoxville web design & marketing company.