Knoxville Web Development
Clean, Powerful Web Design
Your website will be clean, professional, and easy to use. With great type and high quality photos, you'll make an impression.

Custom CSS
CSS is what controls the look and overall style of your website. With CSS, you can create a responsive, mobile friendly website.
Easy to Manage
Whether you decide to manage the site yourself, of you have us handle it all, the experience will be hassle free.

Easy To Edit
More and more clients are usingWordPress, because it is easy to go in and edit after the site is built.
SEO Friendly
WordPress sites are easier to manage from an SEO standpoint. Search engines naturally love WOrdPress sites.
Lower Development Costs
Because of plugins, wordpress can be easier to create custom features on your site, reducing development costs.

We Provide Web Hosting
We'll host your site, for a reasonable annual fee, keeping your site secure and your plugins and themes updated.
Regular Backups
If we host your website, you can select our monthly backup service, keeping a copy of your website, just in case.

Easy to Integrate Social Media
Sharing your content has never been easier than with a WordPress site. There are many solutions available.
Bringing Your Website to Life
We will work with you step by step to help you develop the website your business needs. Sometimes a basic website just won't do. We know how to help you every step of the way to bring your online vision to life!
Whether you need to convert your existing site over to WordPress, or you want to build a brand new website in WordPress, we will sit down and discuss your business, your needs, your goals, and how we can get you there.

We will work step-by-step through the process, looking at the different solutions and strategies we can use to meet your goals. Whether our web development services center around an online store, an online brochure, or a media rich website, we will plan it out from start to finish.
We will go over everything your business needs to succeed. We will discus custom features, functionality, and look & feel. I'll get a sense of your style and taste, so that I can develop a website that meets your needs and matches your business and vision.

Once I gain an understanding of what your business needs, I'll put together a detailed project proposal. This proposal will list everything that we discussed in our meeting. You'll have a written estimate in hand, with a break down of what each part will cost. From there, you can give me the green light, or we can refine the estimate further.

If budget is an issue (which is common), we'll look at the essential arts of your web development project. We can focus on your immediate needs, adding extras on at a later time, in a separate project. Once that is done, you'll sign off on the project, provide your initial deposit and I'll begin development of your website.

Upon the time frame agreed upon in our brief, we will meet at different milestones throughout the project to ensure the project is on the right track. We will discus and address any problems or issues, and you can review your web development project in progress.
Customers are looking for your products & services

Make sure they find you first, and not your competitors. With a website optimized for search engines, they'll come to you.
Market your business where it counts
With the right mix of social media marketing, data collection, and content on your newly developed website, your reach will spread like wild fire.
Mobile Web Design is Crucial
Make your business stand out
Having a mobile friendly website that makes exploring, sharing and purchasing a breeze is the foundation of good business.
A website you can be proud of

Responsive Design
A mobile friendly website is a must. 80% of browsing is done through mobile devices. Your new website will look great, and function well.
Results Driven Web Development
Your website will be focused on results, whether it is making sales, generating leads, or marketing your online products and services.
Search Engine Optimized
Search engine optimization can be broken down into several different factors. When it comes to web development, your website will be structured so that it is built the way search engines like.
Easily Managed and Updated
I provide website hosting, and I build each site to make it easy to add new content, or update existing content. Your website really is yours.
We build a buzz around your website

It's not enough just to build a website, we can help you build a website, but we'll also help you get the most out of it.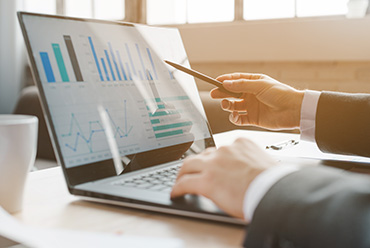 Email List Building

Collect email addresses, to promote sales, & new products.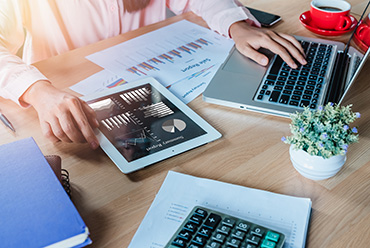 Search Engine Optimization

We add content, drive traffic, & do off-page SEO.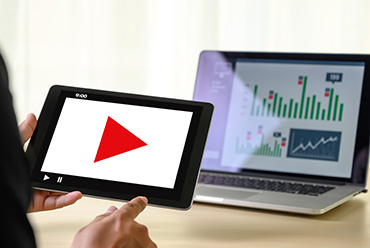 Viral Contests

Generate a huge viral buzz with little to no existing audience.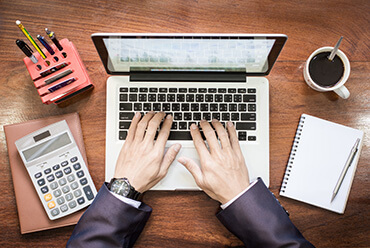 Social Promotion

Our content curation service generates traffic & build your email list.
Bold yet simple web development

You only get one chance to make a first impression. Make it a great one!
Option 1
Start a basic web development project, and add select customization options& features.
Option 2
Start a fully custom web development project, creating a top-quality website for your business.
"I was recommend to G Squared Studios from An old business colleague in Knoxville and I'm so glad I listened. They redesigned everything from scratch, made it mobile friendly and made me feel involved every step of the way. I couldn't be any happier!"
"James at G Squared is fabulous! He helped me build a successful website that is easy for me to work with. I also had plenty of questions and we were able to easily schedule question and answer time and felt I supported throughout the entire process, and thereafter!"

Need Directions to our Knoxville Office?
G Squared Studios is a Knoxville web design & marketing company.